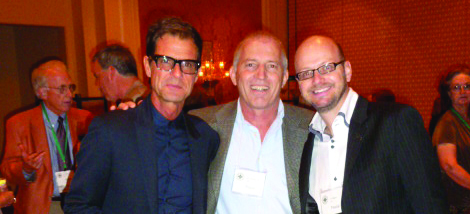 The meeting held October 13-15, 2011, focused on "Creating Excellence Together: Merging Aesthetic Mastery with Proven Principles." This event featured two extraordinary dentist/laboratory technician teams, including Dr. Pascal Magne and Michel Magne, MDT, and Dr. James Fondriest and Matt Roberts, CDT, working together to achieve exceptional results.
This program was designed to offer a unique learning experience for the dentist and the laboratory technician. New technologies, specific case studies, and research affecting the communication process between the dentist and laboratory were examined and presented that merge proven principles, aesthetic mastery, and contemporary materials.
"This meeting is another success for the Institute with an impressive line-up of world-class speakers," said Ricki Braswell, CAE, President and CEO of The Pankey Institute. "We are also looking forward to connecting with the many Pankey dentists, laboratory technicians, and specialists from across the country."
The three-day event also featured a Study Club Planning Session and various opportunities for networking with fellow Pankey alumni.